St. John's Property & Rental Management Testimonials
"Sherry has been renting and managing our properties in St. John`s and Corner Brook for 3 years and we are very impressed with the one on one service that we receive. Issues are resolved immediately and our monthly invoices (and rent) are always received on time. We have received very professional service and have been very happy since we switched management companies."
C. Clancey, France
" Our experience with LifeHouse Properties was amazing – we have been with many property management companies over the years and have never had such a great experience! In this economy our downtown furnished property has certainly been a challenge and Sherry has been instrumental in thinking outside the box and being creative in this difficult market. Can't beat the service and we are proud to finally say that we are happy with our property management services in St. John's"
Todd and Deloris Delaney, Whitecourt, AB
"Thank you to everyone for the prompt and professional service during the last two years. You guys have been very responsive and always resolved my issues right away. It is fantastic to get an answer from someone every time, even when it was 1:00 am and I had misplaced my keys. If we are ever in need of a rental property again I will be sure to remember you guys."
Stephanie C., Manuels, NL
"To Sherry and the team at LifeHouse Properties: just a little note and token of our appreciation during the holiday season to say thank you for everything you guys do for us. Looking forward to the same continued service for 2016 and many years to come."
M. Rideout (current client)
"Sherry was such a great help to me when I was seeking somewhere to live while attending university. As soon as I had a conversation with the office to discuss what I was looking for – there was no time wasted in them seeking out exactly what I wanted. They went above and beyond with their quality of service. ️I cannot thank them enough for making my experience as pleasurable and stress free as possible. I would highly recommend them to anyone!"
Amy F. St. John's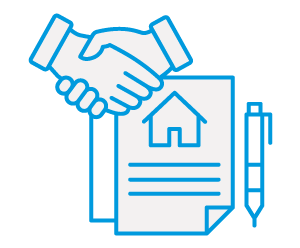 Don't Wait
Don't wait for rent payments to be distributed back to you – we will deposit rent in your account within 48 hours of receiving it from our tenants.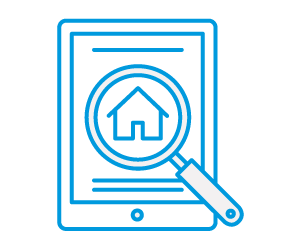 Holistic Approach
Enjoy our holistic approach of having one Property Manager know all the details of your property – rent payments, maintenance, lease renewals, etc. We won't pass you around to multiple staff members to get the full story.
Lowest Rates
Have a look and call us today to hear about our customer oriented service with flexible rates which are the lowest rates in the City.
Get in Touch With Us Today!
"Thank you to everyone for the prompt and professional service during the last two years. You guys have been very responsive and always resolved my issues right away. It is fantastic to get an answer from someone every time, even when it was 1:00 am and I had misplaced my keys. If we are ever in need of a rental property again I will be sure to remember you guys."

– Stephanie C., Manuels, NL

"To Sherry and the team at LifeHouse Properties: just a little note and token of our appreciation during the holiday season to say thank you for everything you guys do for us. Looking forward to the same continued service for 2016 and many years to come."

– M. Rideout (current client)